Maria and Alexander invites everyone who are interested and want to try themselves as a real instrument maker.
It's really easy to book individual:
Reed making class.
Chanter making course.
High or Low whistle course.
Pipe making course.
Flute making courses.
All the materialls and tools using are included also the lunch and refreshing drinks. At the end of the course participant will get complete ready to play self build reed, whistle or pipes and his new skills and education will be support with quality printed certificate as student of Anistratov Bagpipes. The courses begins from introduction of toolmaking and machining, understanding of the science of acoustics, timber care, jewelry tools using and finishing with fine tuning of the ready instrument etc. The aim of course is to let the participant feel the full immersion in musical instrument making process, to study the Art of Sound.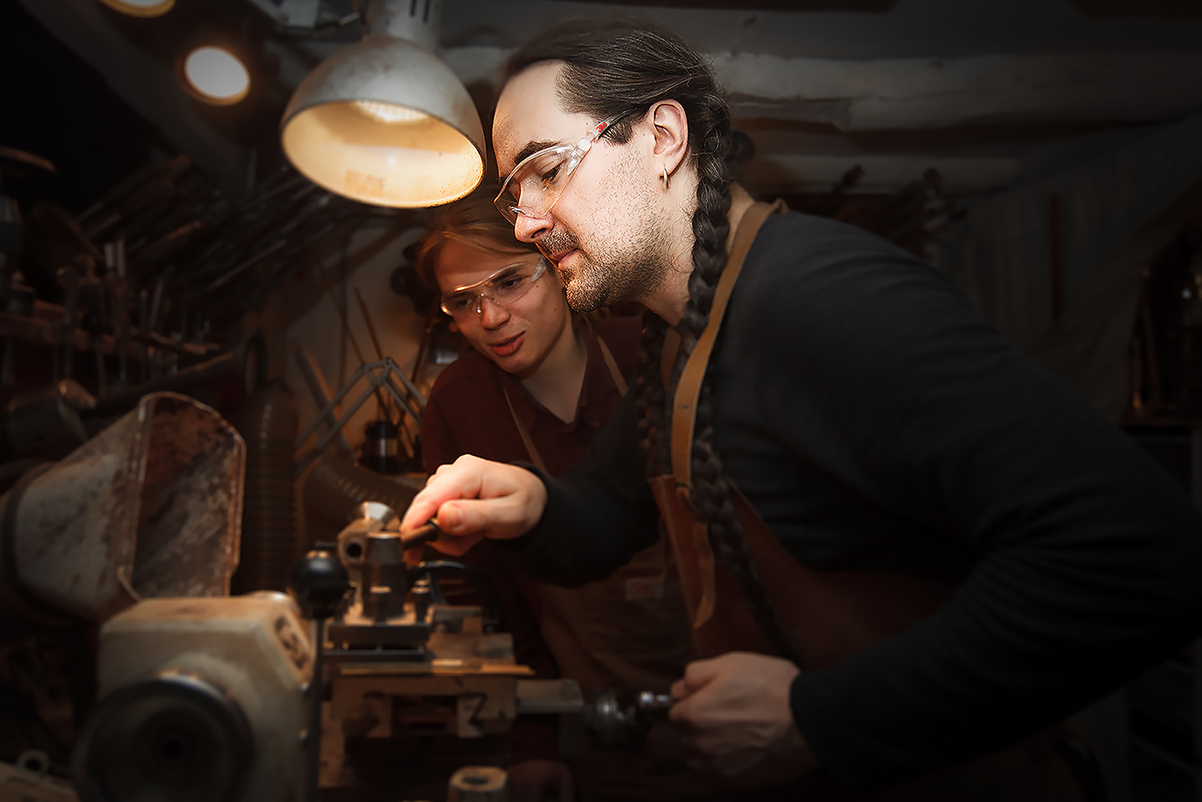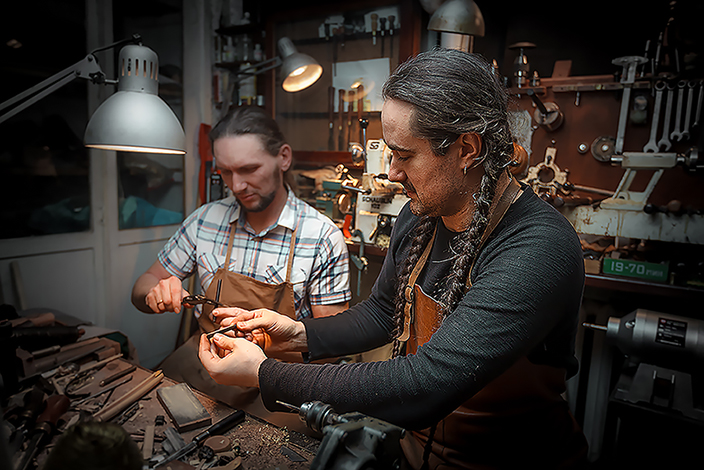 Individual Workshops
As a professional musician Alexander teach and give workshops at his Anistratov Bagpipes Showroom-place where you can not only try and hear different types of pipes, flutes and whistles but also to study a fine art of pipe and flute playing.
The workshops and classes are available now:
Uilleann pipes
Great Highland bagpipes
Scottish Border pipes
Scottish Small Pipes
Galician Gaita
Shaefferpfeife
Swedish Sackpipa
Medieval bagpipes
High & Low whistles, Irish flute
Please book Anistratov Bagpipes Courses here [email protected]